With focus on comfort, style and impact, The Sumner Collective is a small business that prides itself on delivering a superior product, a seamless addition to your wardrobe, that will last the test of time.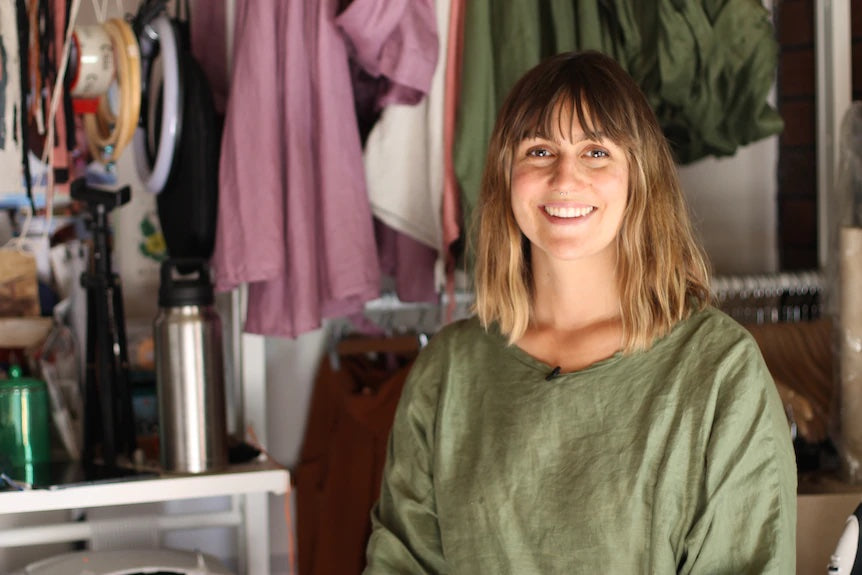 Drawing on her creative upbringing and her education in the arts, Elly Sumner, the owner and founder of the company, wants to produce a high quality product that has style, fun and flair while remaining comfortable, practical and durable.
Elly Sumner is hugely passionate on how we leave our footprint on this planet. She has previously worked as a costume maker for theatre in New York and London and has seen first hand the impact of waste and poor choices within this industry. Elly personally makes life choices to better the planet so why not make choices within her career as well?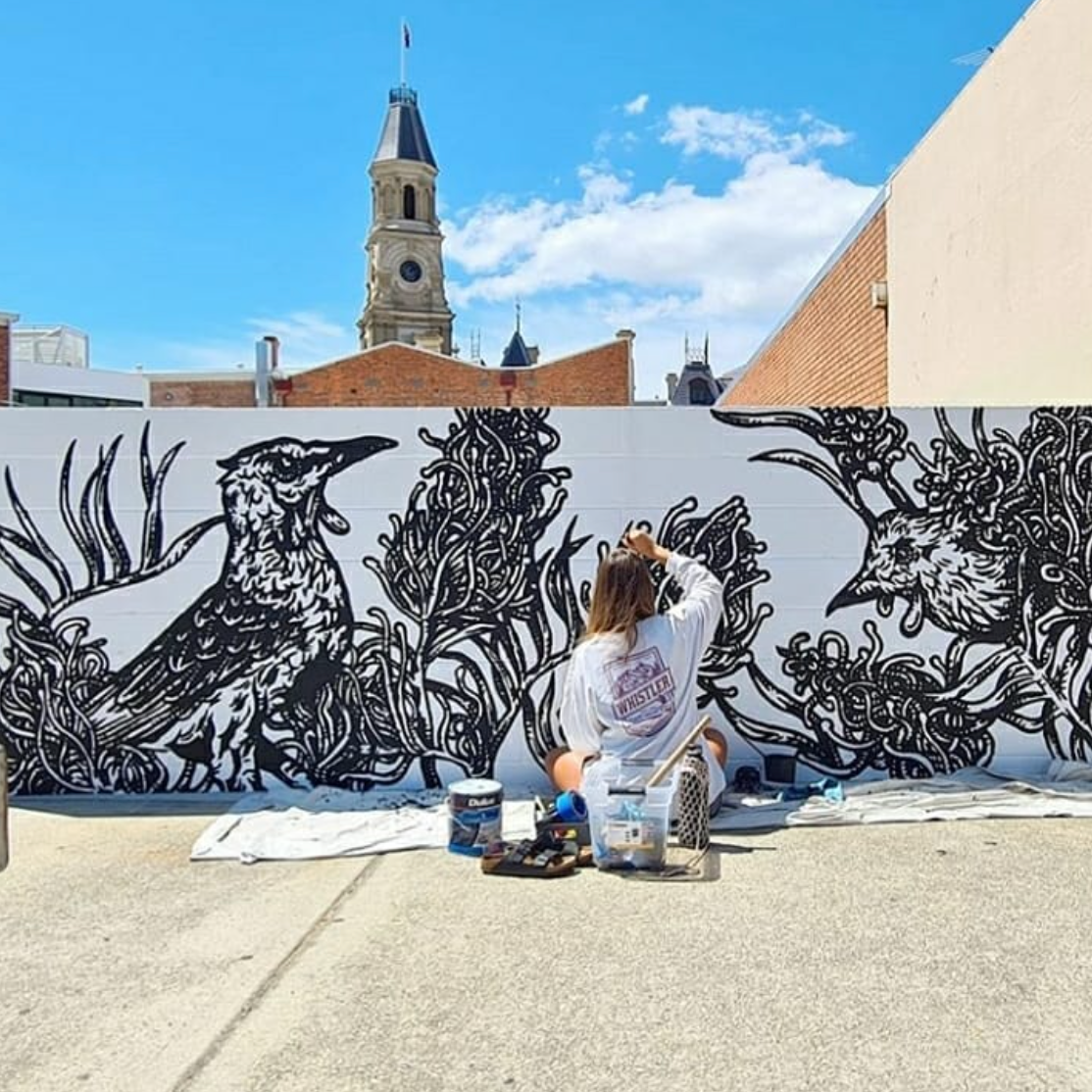 The Sumner Collective bloomed as an idea during covid lockdown. Elly was getting her friends and family to drop off alterations and remakes of clothing while she was stuck inside all day. The previous year she had stopped sewing to become a permaculture gardener and she had forgotten the joy she got from sewing for others. During lockdown Elly also chose to focus on her career as an illustration artist and emerging muralist. Now in 2023, Elly juggles these 3 creative endeavours with hopes of merging them under the one roof of The Sumner Collective.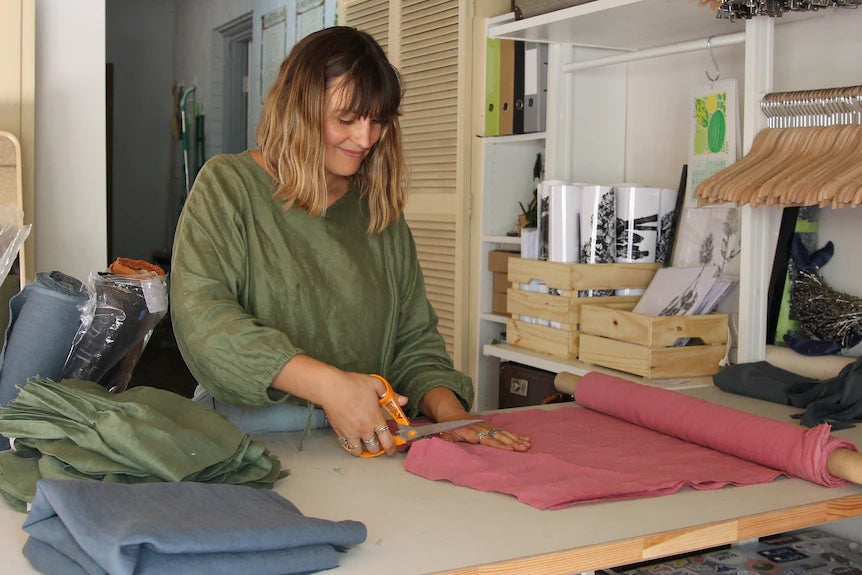 Every element of The Sumner Collective, from designing, to sewing, to composting the fabric offcuts is done lovingly by hand in Fremantle, Western Australia.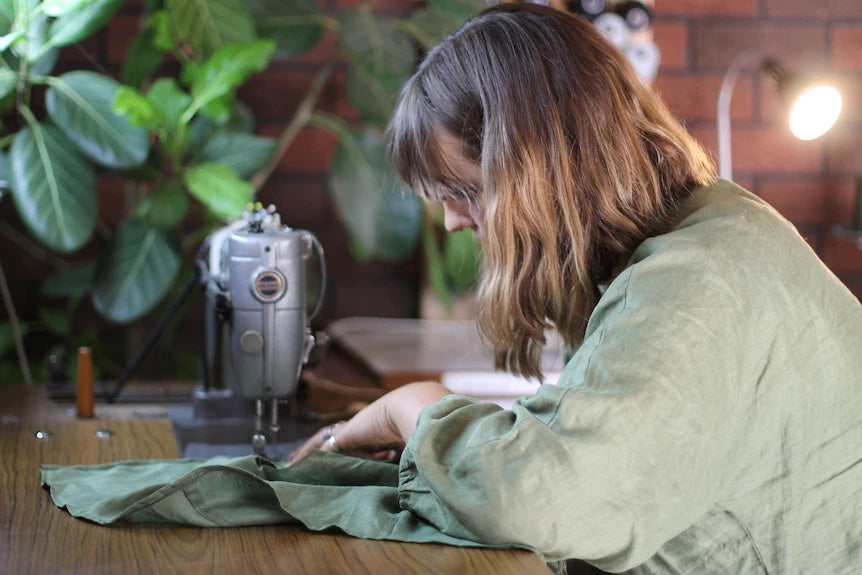 At The Sumner Collective we believe in the slow fashion movement, our products are produced as single batch items. We make according to orders so their is no product waste and no reason to go on sale. This makes it incredibly easy to tweak our products for custom orders or to make things we haven't advertised. This makes clothing more accessible to all body types.
We are excited to be continually working and evolving as The Sumner Collective. Fell free to ask us further questions about our products or the history. We hope you enjoy our products as much as we enjoy making them!