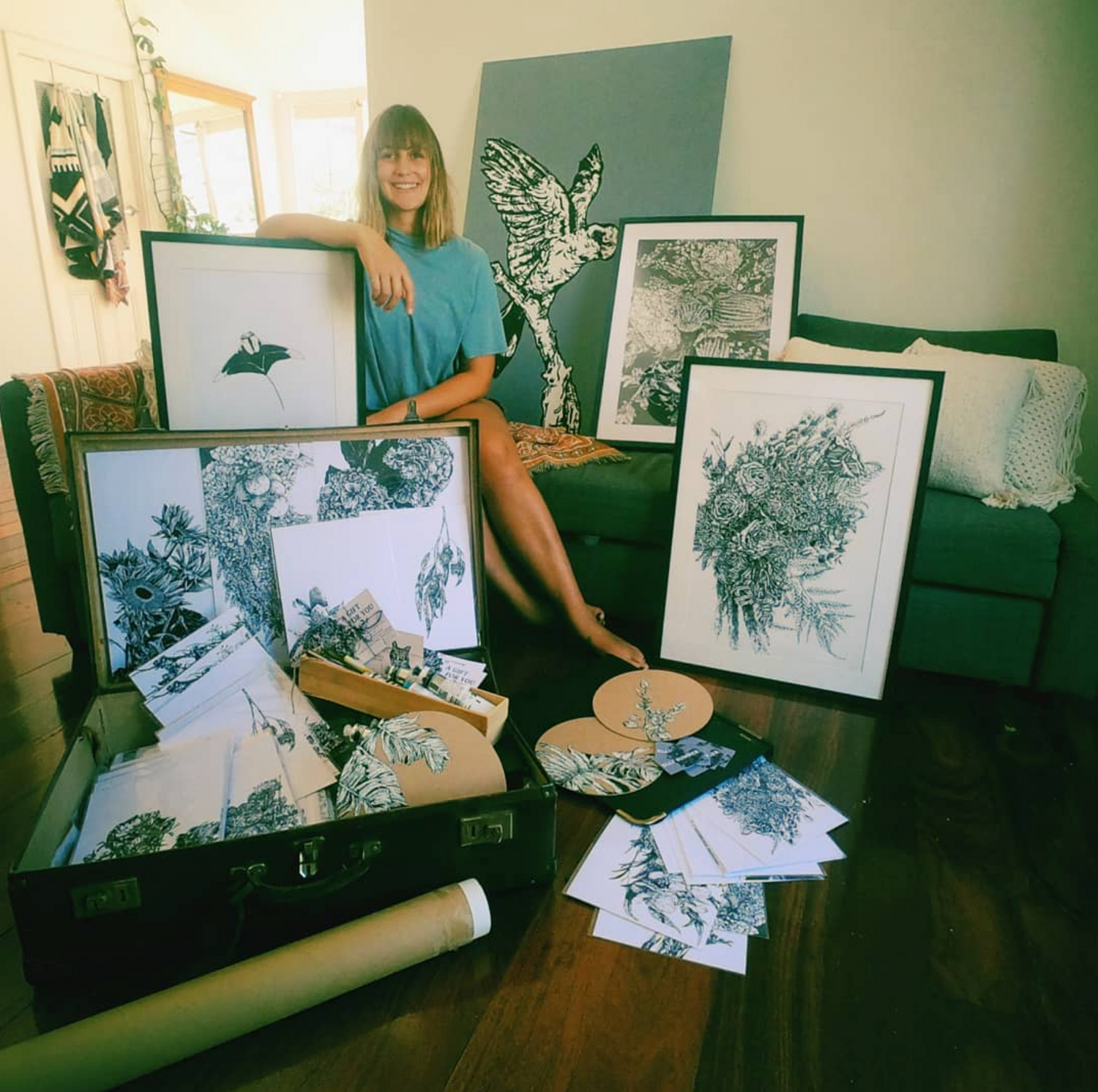 Elly Sumner is a talented illustration and street artist.
She has developed a signature black and white style over many years of training and specialises in capturing flora and fauna throughout her artwork.
Elly likes to focus on the detail in small line work to create depth and allow blank space to bloom.
Elly began her journey as a professional artist when she lived in London in 2015.
She started out work on her signature style by drawing flowers from the Columbia Road flower market. This lead her to exhibit her first collection in 2016 and continue to practice this skill.
In 2017 she took a leap into the world of street art, participating in live art entertainment and art battles she gained a confidence and love for painting on a larger canvas.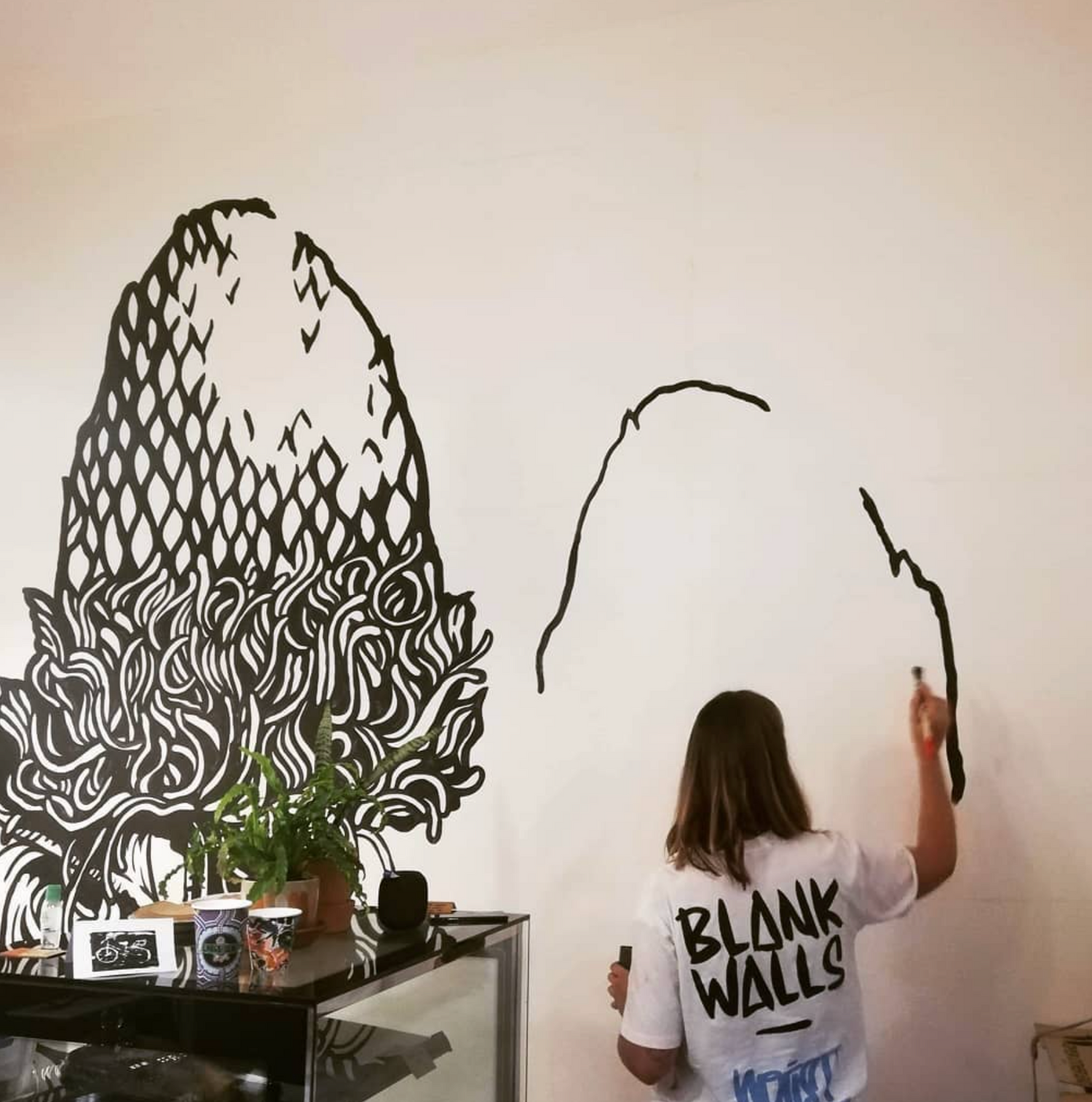 Today Elly takes joy in balancing her creativity of sewing with her passion for art.
With never a dull day at The Sumner Collective, if you can't find Elly behind her sewing machine she's likely drawing in a local cafe or painting a community space.
If you are interested in any of Elly's skills please reach out! The Sumner Collective would love to be included in your part of the world.